MID-CENTURY MEANDERING
Took my first pilgrimage to the Mid-Century mecca – Palm Springs last week. The expansive indigo sky spiked with 200 foot palms was the background for a delicious palette of earthy pastels and sculptural geometrics in the Mid-Century neighborhood of Twin Palms Estates. Here are a few architectural and color highlights from the delightful excursion.
Talk about harmonizing with color! Look at this pastel celadon stucco color against the saturated acid yellow/green cactus, add the aqua window shades to build the excitement and then crescendo with a shock of orange for the front door!
You can be as serious as you want with this putty-green grey siding, as long as you invite something as playful as this salmon colored planter and pea-green door to liven up the party!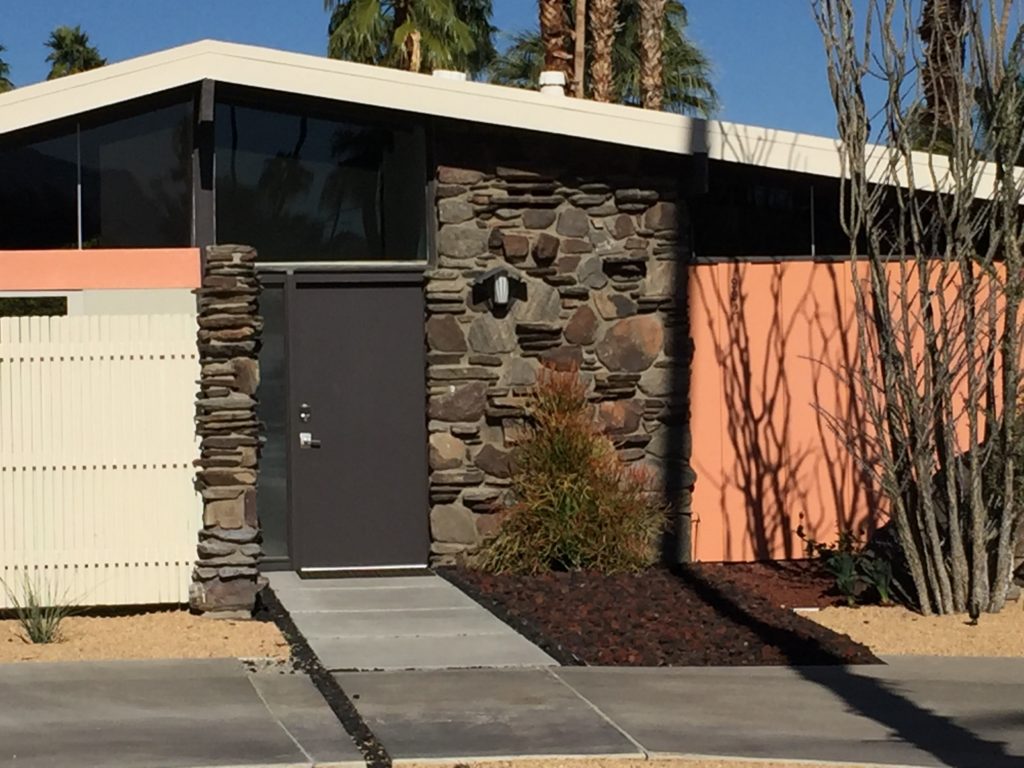 Salmon is by no means a go-to color for me for stucco – but now that I've seen it, I can't imagine a better choice!